How do I cancel my legacy ADSL or Just dsl?
Log into your Client Control Panel and select View next to the Uncapped Combo service.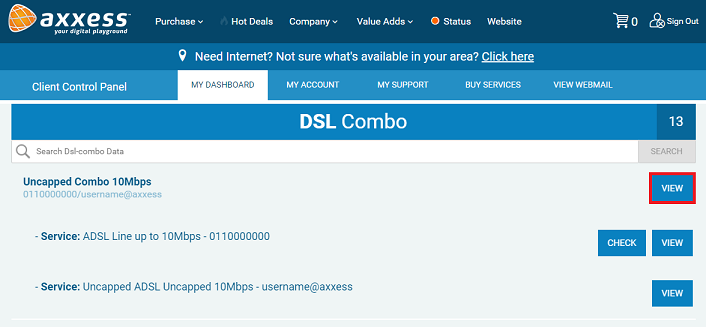 You will then be directed to the Service Dashboard and given the option to perform a Service change or Cancel your service.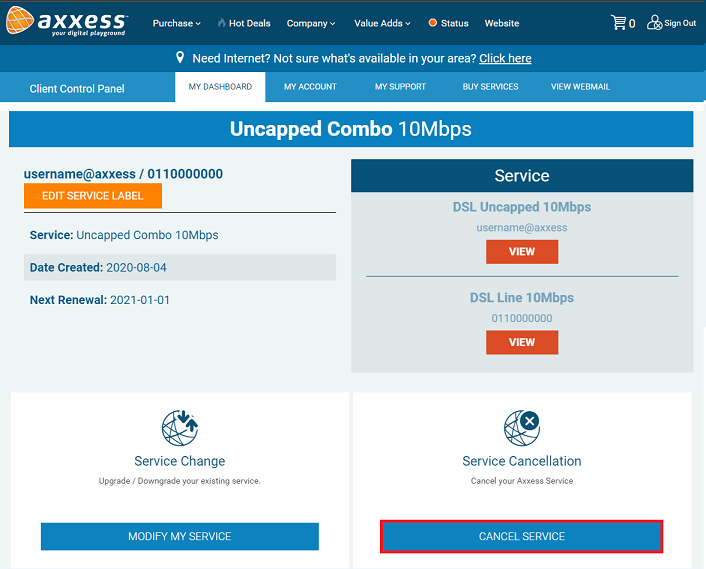 The Cancel Service option will present you with the Service cancellation popup. On this screen, you will select the date of cancellation and the reason for cancellation. After selecting the appropriate options, you can select Proceed.