How do I downgrade or upgrade my DSL service?
Log into your Client Control Panel and select VIEW next to the Uncapped Combo service.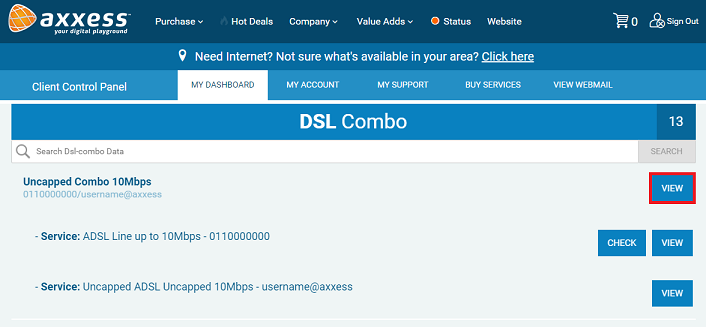 You will then be directed to the Service Dashboard and given the option to perform a Service Change by clicking on MODIFY MY SERVICE.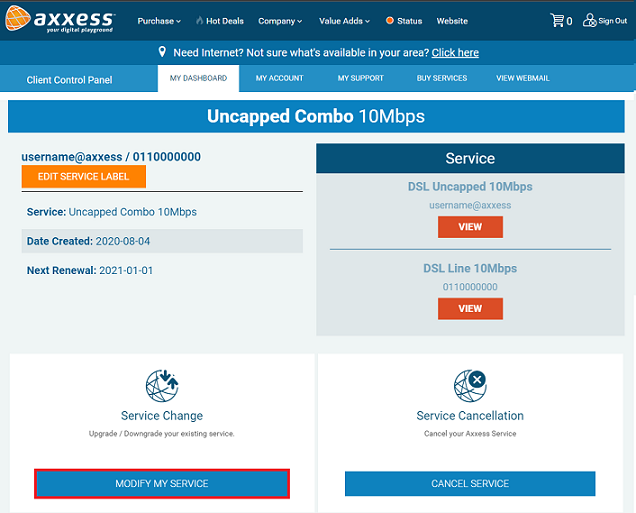 After selecting MODIFY MY SERVICE, you select the service you want to change to on the drop-down menus and click PROCEED.